WHEN: Every Saturday 
16:00-17:00 Heyrobics session!
17:00- late, social time in XIAN!
时间安排:每周六下午
16:00-17:00 Heyrobics课程
17:00-随意, 仙吧小坐一下聊聊天
WHERE: XIAN in EAST, Beijing, 22 Jiuxianqiao Road (in the Indigo mall area in Lido)
地点:酒仙桥路22号北京东隅一层仙吧外 (在丽都颐堤港商场旁边)
COST 费用: 50RMB for Heyrobics! and 50% OFF discount on all pizzas& beers& cocktails& soft drinks afterwards!
运动每人50元!之后所有人均可在仙吧享受全部比萨,啤酒,鸡尾酒和软饮半价的优惠!
HOW: You can just show up on Saturday! But we recommend you to sign up first, so we can inform you if there's any changes on the session! (FREE to sign up, just pay at the door)
如何参加:你可以当天直接过来,不过建议你提前报一下名,这样如果当天课程有任何变动,我们可以及时通知你。(报名不需要付款,当天到了再付款即可)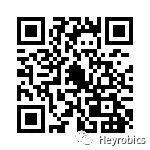 WHAT TO BRING: T-shirt, shorts, sneakers and your best SMILE! Stereo, yoga mats and water provided onsite!
带上:T恤,短裤,运动鞋,还有你最美的微笑!现场提供音响,瑜伽垫,饮用水。
OUTDOOR WORKOUT TIP 户外运动注意事项:
## Note that this is an outdoor session, we will email you at least 3 hours before the session starts if the session need to be cancelled due to the bad weather(heavy rain or air pollution), please DO check your email before you put your sport shorts on!
因为本课程是户外课程,如果当天出现恶劣天气(大雨或雾霾), 我们有可能会取消课程,一旦取消,我们会在课程开始至少3小时前邮件通知大家,请务必在来之前查看你的邮箱。
Here's some FUN moments from the Bar Workouts!
下方有一些在仙吧的活动照片: